EJ Flow Tests, LLC provides superior and quality service to each flow test client, from the time of your first contact to the finished report – we are responsive and professional.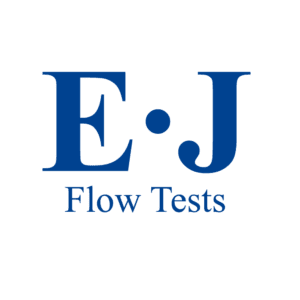 We conduct fire flow tests in accordance with the current and/or latest adopted edition of NFPA-291, the recommended practice for fire flow testing. Flow test pricing varies per municipality, and we will provide a free quote prior to conducting any test. We promptly schedule and coordinate each flow test with the water purveyor and AHJ – we efficiently obtain and pay for permits as needed. One of the key components that sets us apart is our quick turn around time and our ability to generate and send PDF reports via our in house web application from the field moments after tests are conducted (
Click

 here
)
 to learn how to generate your own PDF summary). Our goal is to provide our clients with accurate flow test results in a timely manner. 
We utilize high quality equipment which proves the accuracy of our results. Our gauges are QR coded with date of purchase information to prove that our equipment is up to date – all gauges are less than one year old. We have multiple diffusers and adapters – multiple hydrants can be flowed at once. Our technicians utilize the proper Personal Protective Equipment (PPE) and road hazard signs to reduce overall liability. Our flow test team consists of a minimum of two technicians to set up, conduct, and clean up (if needed) after each test. Results are backed up by our staff of NICET Certified Technicians, Registered Engineers and Certified Fire Protection Specialists. We perform fire flow tests and provide hydrant static pressure data logging services nationwide. Our pressure recorder stores up to 81,000 data points ranging from a few seconds to 1 year or longer (battery life dependent). Our Clients enjoy the ease of calling us to determine current water supply conditions prior to purchasing land, which can lead to tremendous savings and more informed decisions.